Did you know that your daily dose of caffeine and the stress it can cause have a profound impact on your skin? It's time to unravel the fascinating relationship between caffeine, stress, and skincare. We'll explore how caffeine affects your stress levels, the surprising effects of stress on your skin, and how you can maintain a healthy complexion with a little help from Glowy Drops, a revitalizing facial oil. Plus, we'll uncover a secret skincare weapon hiding in your kitchen—coffee grinds! So, grab a cup of joe and let's embark on this exciting journey!
Understanding Caffeine and Its Effects
Let's talk about caffeine—the energizing substance found in coffee, tea, and energy drinks. While it can give you a temporary boost, too much caffeine can create a chain reaction that affects your stress levels and, ultimately, your skin. Let's dive into the details:
The Cortisol Connection
Caffeine can be a sneaky culprit behind increased stress levels. It stimulates the release of cortisol, your body's stress hormone. Elevated cortisol levels can lead to all sorts of skin issues, like acne, eczema, and premature aging. It's like a stress storm brewing in your body, and your skin can feel the impact.
Disrupting Sleep
We all know how a cup of coffee can be a lifesaver in the morning. But consuming caffeine later in the day can disrupt your sleep patterns. Lack of sleep not only leaves you feeling tired but can also lead to skin problems like acne and a dull complexion. So, timing is key when it comes to caffeine consumption.
The Dehydration Dilemma
Caffeine is a diuretic, meaning it makes you pee more. That can lead to dehydration, leaving your skin feeling dry, dull, and thirsty for moisture. Hydrated skin is happy skin, so we need to strike a balance here.
The Impact of Caffeine-Induced Stress on Skin Health
Now that we know how caffeine can kickstart the stress train in our bodies, let's take a closer look at how stress affects our skin:
The Inflammation Invasion
When stress levels rise, inflammation follows suit. It's like an army of redness and irritation taking over your skin. This inflammation can worsen existing skin conditions like acne, rosacea, and eczema. We don't want our skin to be a battleground, do we?
Breaking Down the Barrier
Prolonged stress weakens your skin's protective barrier, leaving it vulnerable to dryness, sensitivity, and irritation. It's like the stress invades your skin's fortress, compromising its ability to retain moisture and fend off environmental aggressors. We need a strong defense system for our skin!
Aging at Warp Speed
Stress hormones like cortisol can speed up the aging process. They promote the production of free radicals and hamper the production of collagen and elastin, the building blocks of youthful skin. The result? Fine lines, wrinkles, and a loss of elasticity. Stress is like a fast-forward button for aging, and we need to hit pause!
Update your skincare routine with Glowy Drops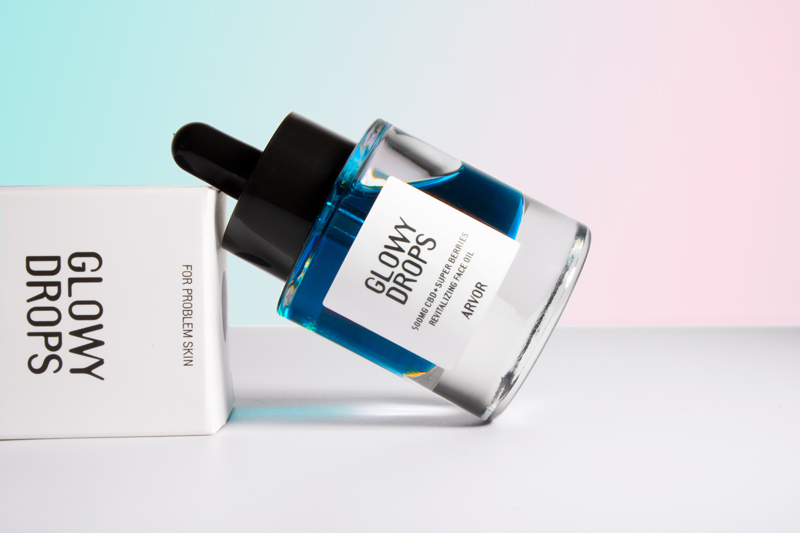 Now, let's introduce Glowy Drops, the superhero facial oil that can combat the effects of caffeine-induced stress and keep your skin looking fabulous:
Deep Hydration and Nourishment
Glowy Drops is like a tall drink of water for your skin. It delivers deep hydration and essential nutrients, replenishing moisture and giving your skin that coveted plumpness and radiance. Say goodbye to dryness and hello to a hydrated glow!
Fortifying Your Skin Barrier
Packed with botanical oils, Glowy Drops strengthens your skin's protective barrier. It's like giving your skin an impenetrable shield against stress and environmental aggressors. You can tackle life's challenges without worrying about your skin's resilience.
Calming and Soothing Properties
When stress throws your skin off balance, Glowy Drops steps in with its calming and soothing magic. It helps reduce redness, irritation, and inflammation, providing instant relief. Your skin can finally breathe a sigh of relief!
Promoting Youthful Radiance
With Glowy Drops as your skincare ally, get ready to unleash your inner glow. It revitalizes tired-looking skin, improves radiance, and diminishes the appearance of fine lines and wrinkles. Hello, luminous complexion!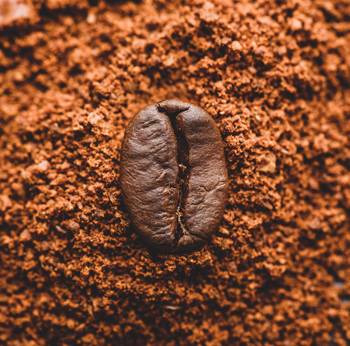 A Bonus Treat for Your Skin: Coffee Grinds
As we journey through the fascinating world of caffeine, stress, and skincare, we can't forget about a delightful bonus treat for your skin—coffee grinds! Yes, that's right. Those leftover coffee grounds from your morning brew can be repurposed for at-home skincare magic. Let's explore the incredible benefits of incorporating coffee grinds into your beauty routine:
Exfoliation Extraordinaire: Coffee grinds make a fantastic natural exfoliant. When mixed with a gentle cleanser or a carrier oil like jojoba oil or almond oil, they create a scrub that sloughs away dead skin cells, leaving your skin smooth and glowing. It's like a little pick-me-up for your skin!
Cellulite Smoothing: Are you looking to tackle pesky cellulite? Coffee grinds can come to the rescue. Caffeine has been found to temporarily reduce the appearance of cellulite by improving blood flow and tightening the skin. Mix coffee grinds with a carrier oil and massage onto areas prone to cellulite in gentle circular motions. It's like a secret weapon against those dimples!
Eye Awakening Treatment: We all have those tired-eye days. But fear not, because coffee grinds can help. Brewed coffee grounds that have cooled down can work wonders for tired eyes. Place a small amount of the coffee grounds on a clean cloth or cotton pad and gently press it onto your closed eyelids. The caffeine in the coffee can help reduce puffiness and awaken your eyes. It's like a refreshing sip of coffee for your under-eye area!
DIY Face Mask: Time for a little self-care session? Create a rejuvenating face mask using coffee grinds. Combine them with ingredients like honey, plain yogurt, or aloe vera gel to unlock their full potential. The antioxidants in coffee can help brighten the complexion and promote a more even skin tone. Apply the mixture to your face, let it sit for 10-15 minutes, and rinse off with warm water. It's like giving your skin a luxurious coffee break!
Conclusion
As we conclude our journey through the intricate connection between caffeine, stress, and skincare, it's essential to embrace the little surprises that enhance our beauty routines. In addition to the wonderful benefits of Glowy Drops, we discovered the delightful bonus of coffee grinds for at-home skincare. Cheers to caffeine (in moderation), stress-free skincare, and the little surprises that make it all the more exciting!